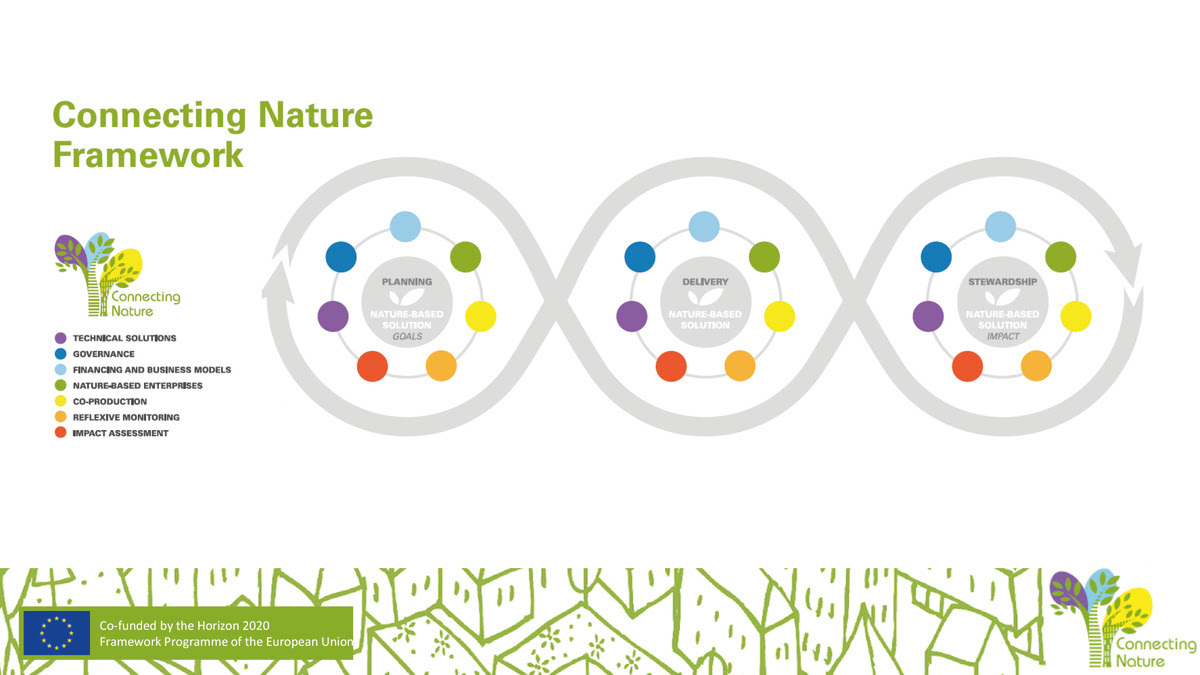 Connecting Nature Enterprise Platform is pleased to announce an Accredited training course on nature-based solutions to be co-developed with the ILI using the guidance material co-created with cities and regions through the Connecting Nature EU-funded initiative.

Our guidance material was co-created over the five-year duration of the project and is a rich resource of process and case studies. The resources are available right now on the Connecting Nature website. CLICK HERE
The UNEA-5 resolution formally adopted the definition of nature-based solution as 'actions to protect, conserve, restore, sustainably use and manage natural or modified terrestrial, freshwater, coastal and marine ecosystems, which address social, economic and environmental challenges effectively and adaptively, while simultaneously providing human well-being, ecosystem services and resilience and biodiversity benefits.'

Landscape architects can lead multidisciplinary teams to deliver complex nature-based solutions for Urban Landscapes.
These nature-based solutions can provide multiple benefits for a city's citizens, businesses and nature, but implementing them is complex. We have found that by setting clear nbs goals from the start, for example, a net gain for nature, co-creation with communities and building in long-term stewardship, our nbs are more likely to succeed.
We are aiming to co-create 9 No. Webinar-type learning modules and supportive documents to be delivered over nine months, September 2022 to May 2023.
The accredited training course is for the professional public and private practitioners.
We welcome feedback from our ILI members to co-develop the modules. Please indicate if you wish to join a focus group to provide feedback.
Please contact Roisin Byrne at [email protected] to indicate your willingness to participate or with any queries.