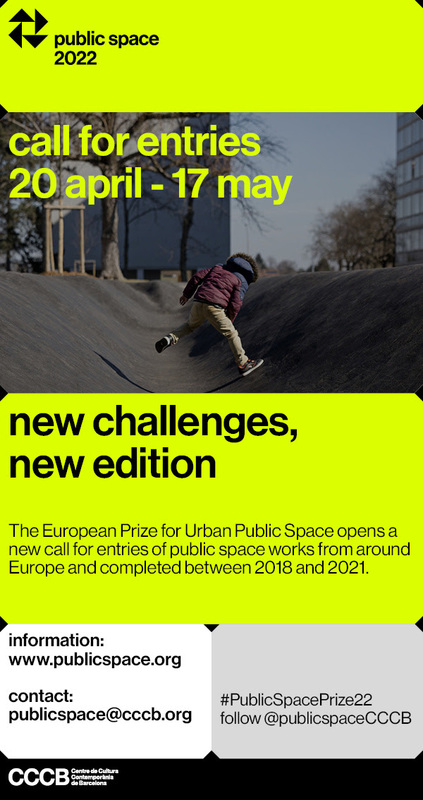 The Centre of Contemporary Culture of Barcelona (CCCB) has great pleasure in announcing the 11th European Prize for Urban Public Space, a biennial initiative which seeks to recognise projects that create, transform, and improve public space in Europe.
Over ten awards of the Prize, 2,206 works from 43 European countries have been submitted. The Prize has therefore become a window with privileged perspectives on the transformation of public spaces in Europe and a gauge of the main concerns of European cities. The most outstanding works since the inception of the Prize have been collected in the Archive of Urban Public Space.
The inscription period will be opened from 20 April to 17 May 2022. The rules, information about the jury and all relevant details may be found at www.publicspace.org.