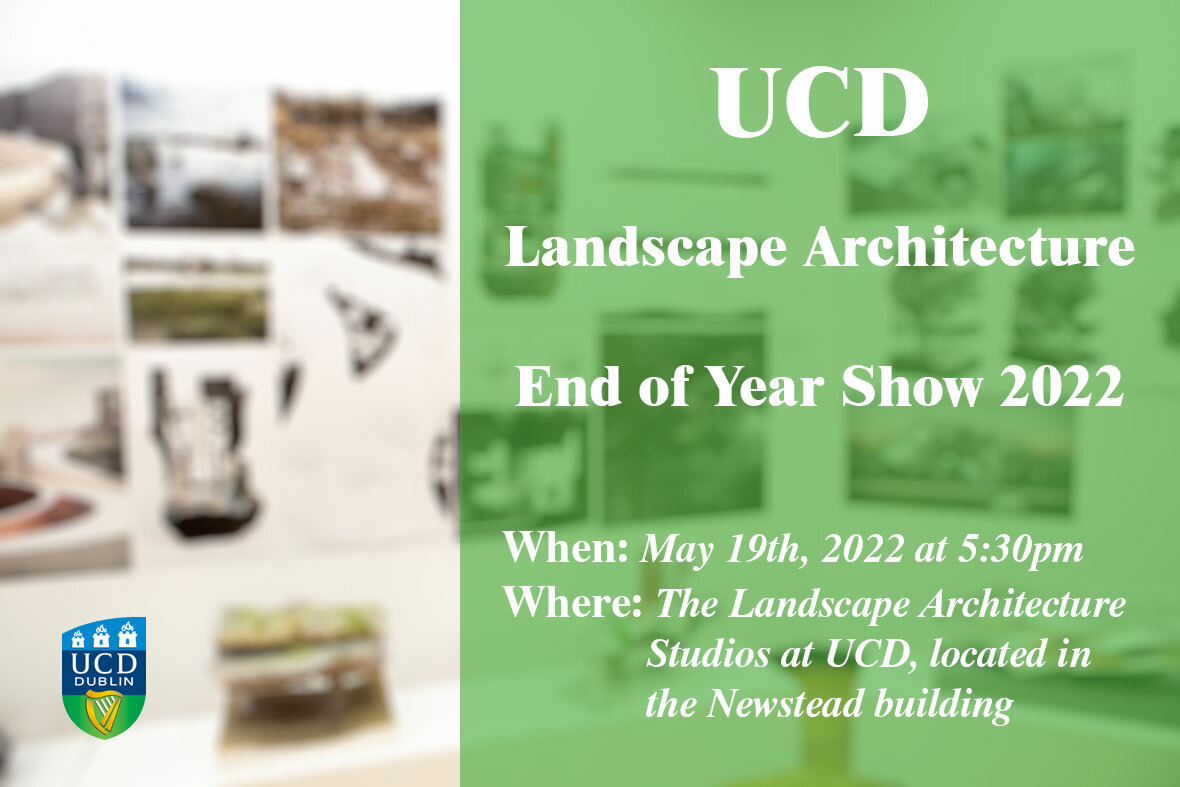 UCD School of Landscape Architecture are delighted to invite you to their "End of Year Show 2022". This is a great opportunity to meet in person again after a couple of years of limited social activity.
The UCD Landscape Architecture "End of Year Show 2022" takes place on Thursday 19th May at 5.30pm. This is a very exciting opportunity for both the Undergraduate and the Master's students to exhibit their work from the last year and share ideas.
If you cannot attend on the evening of the 19th, the Exhibition will remain open until the last day in May.
If you have any queries or would like to contribute towards our event, do not hesitate to contact [email protected] or at 086 8611001.
We look forward to seeing you on the evening.
Thank you for all your support.
LOCATION:
The Landscape Architecture Studios UCD are located in the Newstead building.
Access to the building is through the entrance on the Clonskeagh Road.
Doors Open: 5.30pm
Wine Reception: 6pm
Awards Presentation: 6:30pm
For enquiries please email: [email protected]
Landscape Architecture Students
Exhibition Committee 2022
University College Dublin