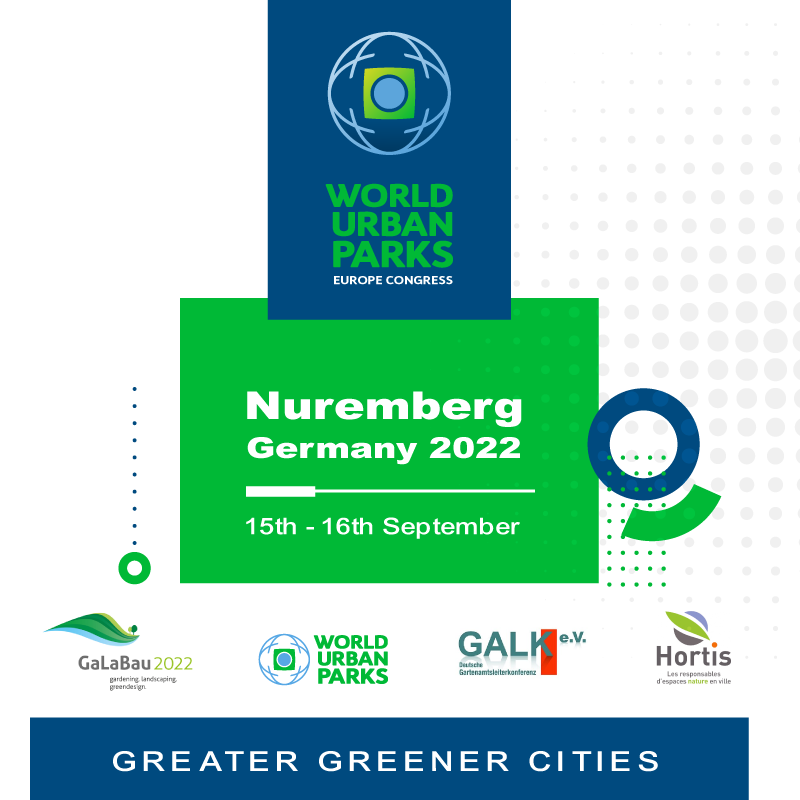 World Urban Parks (WUP) champions urban park outcomes for Human Health & Wellbeing, City Livability, Place-making, Biodiversity Conservation and Access to Urban Green, and provides strong membership services by connecting, leveraging and supporting diverse memberships across the international urban parks, open space and recreation community and allied sectors.
Now more than ever, at a time of increasing global urbanisation and through this period of global challenges of pandemic, economic stresses and geo-political tensions we are hearing a greater call for equitable access to urban parks, green spaces and healthier communities.

It is well documented, that time spent in green spaces helps to reduce stress and adds to a communities health and wellbeing. We as urban leaders must step up and advocate for greener cities, we must deliver the urban environment our communities need to live happy healthy lives. This congress is the ideal platform to deliver that message and to bring together those responsible to ensuring Europe has stronger, healthier communities into the future.

This year's WUP Europe Congress Theme is Greater Greener Cities.
The Congress will focus on the future of Urban Green Infrastructure, planning, construction, and maintenance and provide a platform for leaders and innovators in these areas to showcase best practice and inspire colleagues working in these sectors. The sub-themes for the event include:

Green Blue Infrastructure - Policies & Planning, Urban Green Design Practices, Nature Based Solutions for a Climate Resilient Urban Future, Citizen Participation in Urban Greening and our Post Covid Approach to the provision of Urban Green Space. The event will highlight actions in European cities and beyond and showcase a wide range of policy frameworks and initiatives aimed at redefining urban living.