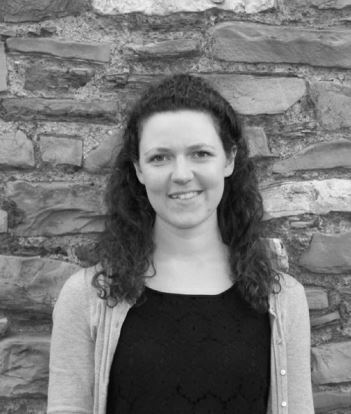 It is with a heavy heart that we write this memoriam for CJ Dunwoody, who passed away, far too young, on April 20th, 2022. May she rest in peace.
CJ, as she was known to us, was a Landscape Architect and Member of the Irish Landscape Institute (MILI) and was part of our team at Áit Urbanism + Landscape from 2017-2021.
She was both our colleague and our friend.
CJ 's initial qualification was in mathematics and geography, before her artistic flair and
design talent led her to undertake a Master's in Landscape Architecture at the University of Edinburgh. She contributed so much during her time with us, not only to the many projects she worked on with her graphic and design skills, but also to the social side of the office. CJ was always the one to put up our little Christmas Tree, always keen to bring some festive cheer and organise the Kris Kindle. We have lots of happy memories of our many nights out, celebratory dinners and our first office trip to Fanore and the Aran Islands.
At work we relied heavily on CJ for her organisational abilities, particularly when preparing for public consultations and workshops. She gave it her all and thought of everything and had a great way with people.
CJ had a very busy and active life outside of work; an accomplished artist and keen golfer, she loved rugby, pub quizzes, travelling abroad and spending time with her family in Bangor and Courtmacsherry, never too far away from the sea. And she baked, many wonderful treats would appear on a Monday morning for all the gang at the office. She loved her dog Dingle, and our dog Belle who would regularly spend time at work with us.
Our thoughts are with her parents Valerie and David, and her brother Graeme.
We hope that they know we will never forget CJ and are thankful for the time we had with her.