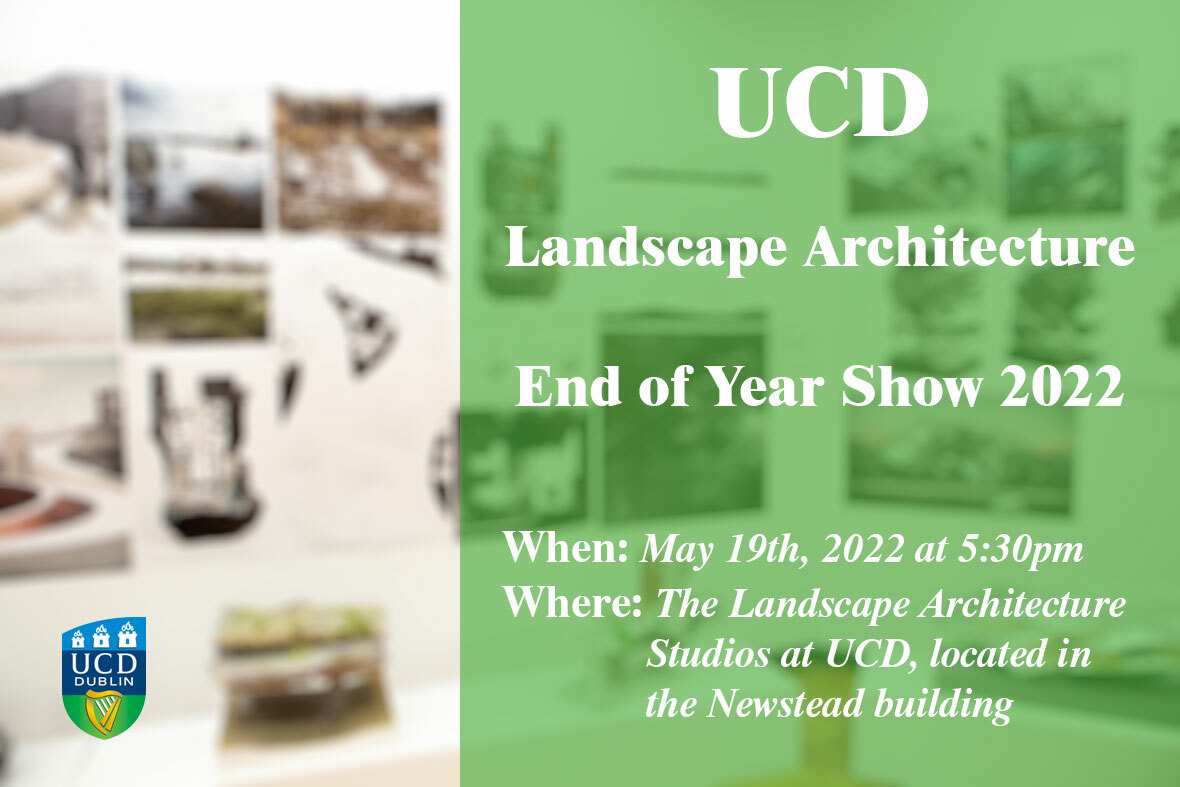 UCD School of Landscape Architecture are delighted to invite you to their "End of Year Show 2022". This is a great opportunity to meet in person again after a couple of years of limited social activity.
The UCD Landscape Architecture "End of Year Show 2022" takes place on Thursday 19th May at 5.30pm.
Click on the image above to learn more about the event!